This past weekend I saw a friend that I haven't seen since college. She told me that I looked exactly the same as I did in college and just as young. Well, first off, I am about 15 lbs less and secondly, I have more eye wrinkles! In 2009, my goal is to find out more about preventing those fine lines. I know about sunscreen but what else can one do?
Pinpoint the right ingredients for dark circles, puffiness and wrinkles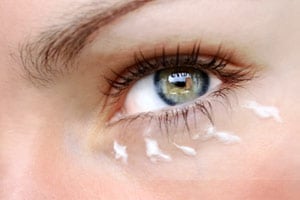 Eye creams aren't exactly cheap, so if you're going to use one you want it to work, right? Find the perfect eye cream (that will actually give you results) with this quiz and stop wasting money on sub-par creams.